Where to Find New Hires
Have you ever wondered where to find new team members? In this article, we will discuss the importance of hiring, when you should consider hiring, and the best sites and resources to find new hires.
Hiring is a central practice for growing and scaling your business. As the CEO and founder, you have a lot of responsibility and a lot to do. Delegating responsibility will allow you to focus on building your business to last. Hiring the right individuals will allow your business to thrive.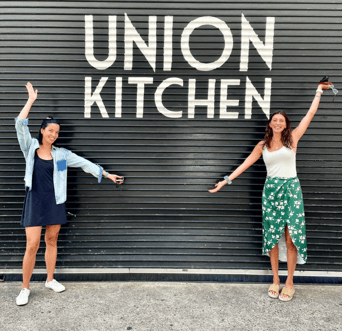 Why Hiring is Essential
One of America's most notable entrepreneurs, Mark Zuckerberg, first hired a group of employees that have gone on to be successful in their own right. For instance, one of Facebook's first product managers went on to co-found GoodRX, a healthcare company that operates a telemedicine platform and a free-to-use website and mobile app that tracks prescription drug prices to provide free coupons and discounts on medications. Another employee became an early investor in wildly successful companies like Spotify and Asana.
The most important aspect of hiring is understanding that the first few hires set the foundation that catapulted Facebook to become a trillion-dollar company. Now, if Facebook started with a completely different set of employees, who knows if they would have reached the milestones they have accomplished.
While Facebook is an extreme example, their story shows the impact first hires have on the business. The positions you hire for, and the people that fill those positions, play a major role in what the future of your business will look like.
When You Should Hire
Understanding when to hire is key to not wasting your time and money. According to Finmark, startups should hire when they clearly feel a pain point. An even better sign is when you have the combination of a pain point plus a repeatable process. When you notice certain tasks are taking up too much of your time and are not the best use of your skills, it might be the perfect time to look for additional help - as long as you can afford it.
For a packaged food company, manufacturing is where you will start. Manufacturing is the easiest part of your business to systematize. For this reason, we recommend that your first hire be on your manufacturing team. During Phase One: Launch, you focused on how to manufacture your product. In Phase Two and beyond, you will focus on scaling your manufacturing. When you scale your production you need to understand exactly how you produce your product. This means writing down each step of your production process as well as your ingredients and quantities. Specify how long each step takes, the exact temperatures, and the amount. Someone with no context should be able to replicate your product perfectly only using your written process. Your Production Workbook is a great tool to refer back to as you prepare to bring on your first hire.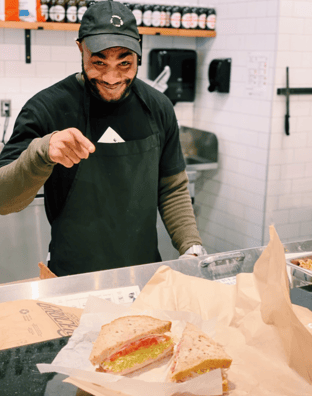 Where to Find New Hires
We recommend looking at the following resources to find quality leads for building your team.
According to an Indeed survey, 73% of employers say candidates sourced from resume databases — like Indeed Resume — are "extremely qualified" for the role. With Indeed Resume, you can instantly search for and contact job seekers open to new opportunities. Their talent database of 200 million resumes allows you to find candidates with exactly the right skills and qualifications you're looking for. Indeed also has a premium function that bumps your postings to get more traction and leads.
Craigslist is an online posting platform that is used to find jobs, housing, and more. You can find a plethora of people, talents, and skills on the page. Craigslist is especially good at finding people who are flexible and can start quickly.
Snagajob is dedicated to helping employers find great hourly talent. They help ⅔ of all US hourly workers find jobs each year and 70% of shifts are filled in 10 minutes or less.
By connecting with others in our ecosystem, you will gain likeminded people who understand the startup process. Talk with other entrepreneurs and learn from them, their decisions, and their outcomes
ZipRecruiter was founded to make meaningful connections between job seekers and employers. What started as a way to help small businesses find great candidates has grown into a leading online employment marketplace that connects millions of job seekers with companies of all sizes.
Goodfoodjobs
Good Food Jobs is a gastro-job search tool, designed to link people looking for meaningful food work with the businesses that need their energy, enthusiasm, and intellect. They post opportunities with farmers and food artisans, policy makers and purveyors, retailers and restaurateurs, economists, ecologists, and more. On their blog, the gastro gnomes, they profile the most interesting and unlikely food professionals that they find, and publish their stories to inspire you.
Handshake was created to ensure that all college students have equal access to meaningful careers. Since their 2013 founding in Michigan, their network of university and employer partners—and the impact for students— has grown exponentially. Within a few years, Handshake has become the leading early career community in the U.S.