Union Kitchen Announces Sixth Store Opening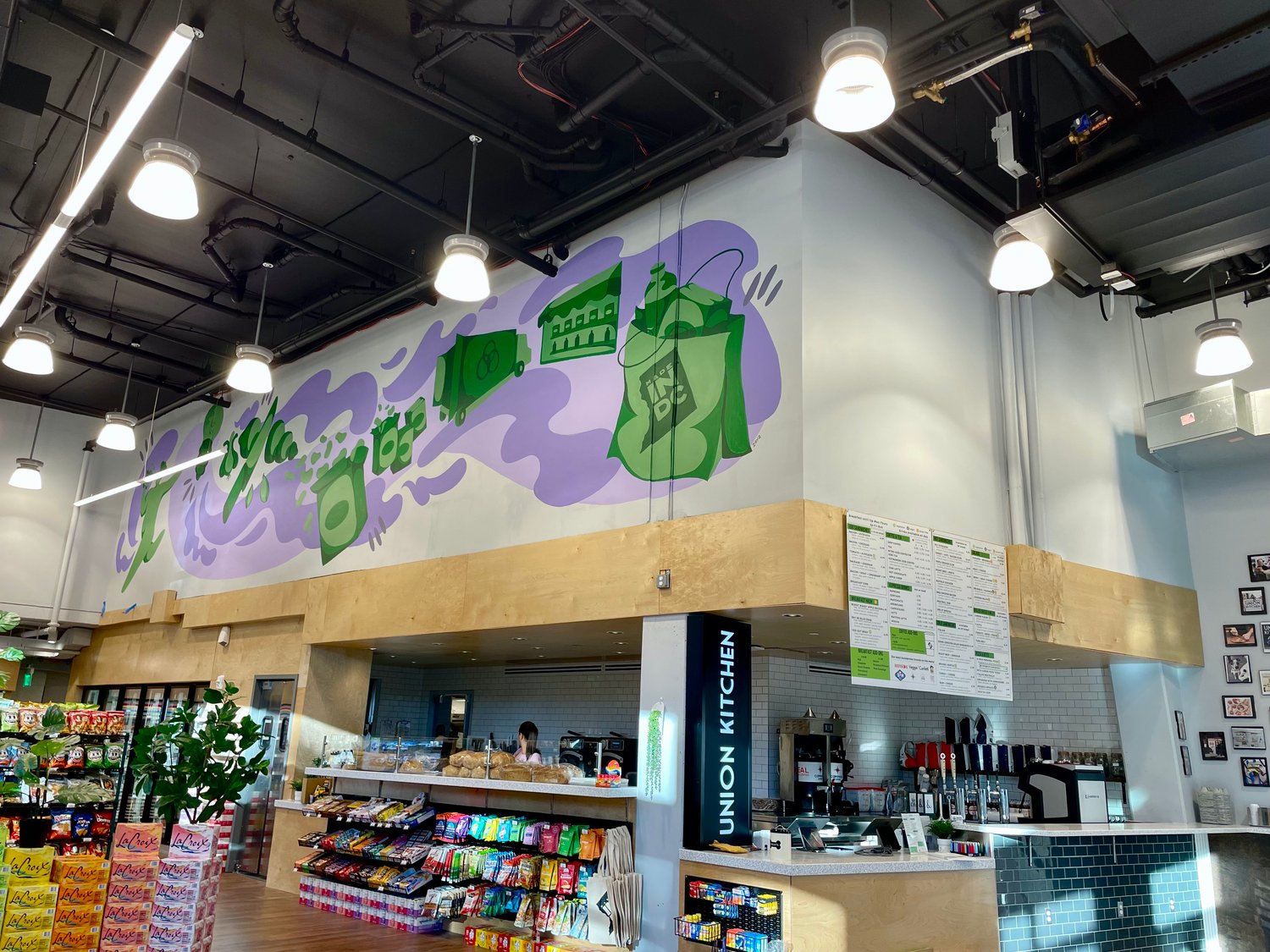 Union Kitchen is opening its 6th location at Quincy Lane (1625 Eckington Place NE) Washington, DC! The Eckington store is 2,500 square feet and Union Kitchen's fifth location in The District. The Eckington store is located a couple blocks from Alethia Tanner Park in NoMa and features a 40 foot long mural, installed by local artist Zoe Belyavsky. That means more snacks, more beloved Made in DC products, and lots (lots!) of Blind Dog chocolate chip cookies.
Union Kitchen's stores are part of Union Kitchen's food business accelerator. Union Kitchen empowers food founders to build CPG brands through their Kitchen, Stores, and Distribution. Since opening in 2012, Union Kitchen has worked with over 650 local food businesses, helping them to launch locally, grow regionally, and scale nationally. Over 100 local products are stocked in each Union Kitchen store, including many fan favorites like Compass Coffee, Snacklins, Eat Pizza, Mas Panadas, Swapples, and so many more.
At the Union Kitchen stores, customer feedback is taken to a whole new level! When customers provide feedback or recommendations about Accelerator Member products, they may just see their feedback come to life, whether it's new packaging, flavors, or something entirely new. This is because Union Kitchen and it's Accelerator brands are always striving to make things people want. Take the breakfast sandwiches for example, which can be fashioned on a brioche bun made by local food founder Poppy's Stuffed Bagels.
When the 12:00 hunger hits, Union Kitchen is the perfect place to pick up a delicious lunch option like a club sandwich or Italian hoagie. What makes the Union Kitchen stores really special is that customers can pair their lunch with a classic coca-cola or with a locally made option, like Everyday Kombucha.
But that's not all! The six Union Kitchen Stores showcase all the amazing local products coming out of the DC food ecosystem, along with everyday essentials - fresh coffee, a large menu with food for breakfast, lunch and dinner, and classic convenience store snacks - to get customers through the day.
Union Kitchen began their story with the Blind Dog Chocolate Chip Cookies. In honor of this, there will be free cookies throughout the opening day at Eckington.
The newest location at Quincy Lane is open 7 days a week from 8am to 9pm. Stop by, check out the new space, and get a free cookie on October 11!