Team Member Spotlight: Zipporah Jones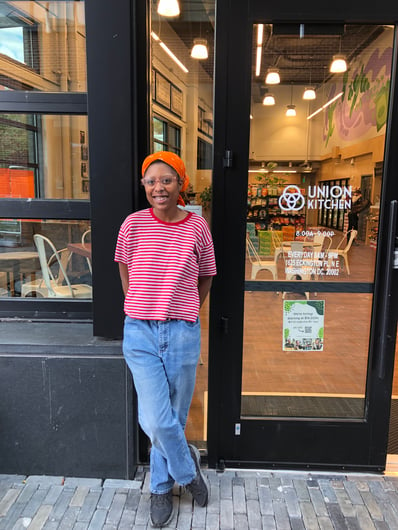 Meet Zipporah "Zee" Jones! Zee is a member of our Eckington location and has worked at Union Kitchen for one month.
Hometown:
Jackson, Mississippi
Position:
Team Member at Eckington

What's your favorite thing about your job? My favorite part of my job is getting to interact with new people everyday. I also enjoy getting to do so many different tasks everyday, no one day looks the same.
What is your favorite Union Kitchen product and why?
My favorite Union Kitchen Product is the Stone's Throw Hash Wakey Wakey Apple Bacon Hash because I love bacon and I love potatoes, so the combination is very satisfying to me.
How do you like to spend your free time?
I like to spend my free time exploring and listening to music. I really enjoy making playlists!
What's one thing most people don't know about you?
I'm very musically inclined. Before I moved, I DJ'd frequently but also, even before that, I played piano classically for 10+ years. I also have played other instruments like guitar & before that I competed vocally.
What was your first job?
My first job was in high school, working at a concession stand at a movie theater. It was VERY busy!
Say hello to Zee the next time you swing by Eckington!