Accelerator Member Spotlight: GreenIsland Bakery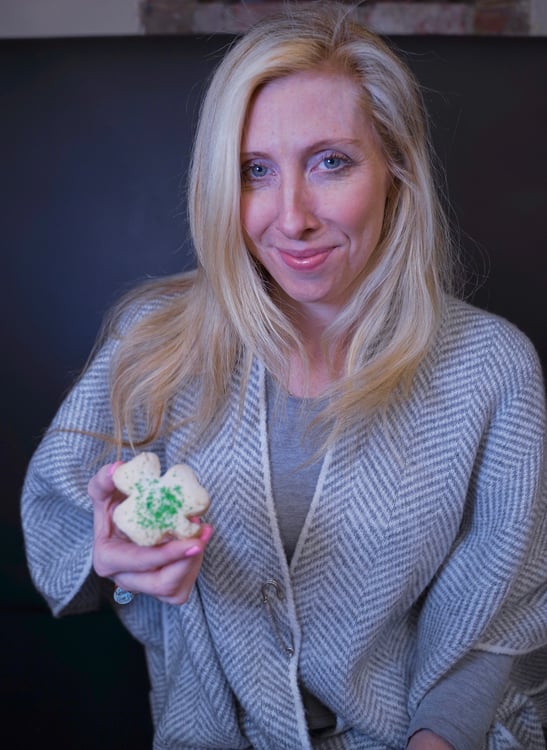 Learn more about Caroline Johnston, Founder of GreenIsland Bakery!
Introduce yourself and tell us a little bit more about you. What is your passion behind your business?
I'm Caroline Johnston, founder and CEO of GreenIsland Bakery. Since I was four years old I have loved baking. My mom and grandmothers greatly inspired me and I've always enjoyed creating new recipes. My career as an International Manager and Director involved growing other businesses but I really wanted to establish and grow my own.
In the summer of 2020 my biggest career goal became reality- it was to bring Irish baked goods to the US. I had an opportunity to carry out market research through pop ups at the Irish Inn during the summer of 2020. As we received very positive feedback , I decided it was time to set up my own bakery. Things started to really take off after we completed the food accelerator program at Union Kitchen.
Did you always know you wanted to start a food business?/What did you think you wanted to do professionally?
Yes, I always knew I wanted to start my own food business, especially to carry my mom's legacy on. I thought I would continue my career as a Sales Director in corporate for another few years so I'm grateful this door opened sooner than I had anticipated.
Why did you start your business?
I wanted to be able to bring the taste of N.Ireland to a market of consumers that haven't tasted these products. I also wanted to provide a range of products that Irish, Irish Americans, Brits and Europeans were familiar with and missed. It is great to see clients enjoy that nostalgic feeling when tasting our products.
It is a company value of ours to give back to the local community and to help those in need. For this reason we focus on social entrepreneurship and collaborate with organizations to provide for marginalized women especially.
What did you do before starting your business?
Before Greenisland Bakery, I started a coaching and consulting company called Caroline Sarah Ventures. The services include business, leadership and recovery coaching which we use to train our staff. We strive to help and support women going through challenging experiences.
What convinced you to take the plunge?
The opportunity to partner with Union Kitchen and develop consumer packaged goods.
What do you like about food?
I love the variety and different fusions of different cuisines. I was exposed to different foods through travel and thanks to my mom's cooking skills as a baker and home economics teacher.
What drew you to the food industry?
I'm a foodie and have passion for food and how food can bring together many people from different places. Sharing food around a table with others is ingrained in European culture an very important to me for building relationships.
What's the biggest challenge you've faced to date?
Being able to balance everything at once and do multiple jobs at once while having operations run smoothly. If it doesn't, we pivot and find ways to make the best of each learning experience.
Has anything surprised you about starting your food business?
The speed at which demand grows in the retail industry and how people will buy our shortbread cookies without sampling beforehand.
What's been the most exciting part of starting your food business?
The most exciting and rewarding part of the bakery business is being able to witness consumer gratification and putting a smile on peoples faces.I also love how we incorporate corporate gifting and allow businesses to send gifts to their clients, employees, and coworkers.