Accelerator Member Spotlight: Farm + Muse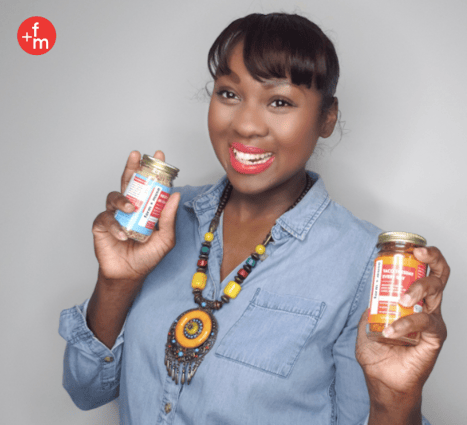 This month, we're featuring Regina Watson, founder of Farm + Muse! Read on to learn about her adventures that lead to her brand!
Introduce yourself and tell us a little bit more about you. What is your passion behind your business?
As an avid traveler and life explorer, I'm inspired by the endless flavors and aromas that can be found around the world. Whether eating home-cooked paella in Madrid, enjoying street food in Chile, being fascinated by the colorful farmers markets in Sao Paulo or eating pide in Turkey, these life-changing experiences impressed upon me that food is the one universal language we all speak.
Did you always know you wanted to start a food business?/What did you do professionally?
I wouldn't say I've always known, but I would say that I've known for a very long time. Growing up, I was always attracted to creative fields like performing and visual arts. Art to me meant connection. It was a medium through which people from all walks of life could unify. It represented creative expression that was completely unfettered and had the power to bring people together. I really loved that. I actually wanted to be an art teacher and went as far as studying art history in Madrid. However, working in restaurants while in college introduced me to another art form: food. I eventually changed my major to business and set my eyes on a new aspiration of becoming an entrepreneur and dreamt of opening a restaurant of my own one day.
Why did you start your business?
During Covid, the thought of togetherness seemed like a distant memory and I wanted to do something to bring light and hope into people's homes. My mind brought me back to my childhood and times my family gathered. There was one place in particular where joy was endlessly abundant: the kitchen. Cooking and eating together seemed like the glue that bonded us, family and friends alike. There was nothing more satisfying than eating good food with good people surrounded by laughter and love. And the same holds true today, pr
obably more now than ever. I wanted to recreate that experience for people everywhere all the time
What did you do before starting your business?
The question should be what didn't I do! I've been a car salesperson, bank teller, financial analyst, restaurant manager…the list goes on! Having the opportunity to explore different professions gave me such clear direction and I knew with great confidence that entrepreneurship was where I belonged. The great part is, all of the skills and experiences I've gained are still helping me on my business journey today.
What convinced you to take the plunge?
I believe it was a culmination of many factors but the overarching driver was my desire to create. In essence, I was ready to start my journey of becoming the "artist" I knew I was born to be. Starting a business is like having a gigantic blank canvas in front of you and I knew it was time for me to take out my paint brushes.
What do you like about food?
Food heals. Food energizes. Food comforts. Food is exciting. Food fuels almost every aspect of our lives. Most of all, food brings people - family, friends and strangers - together. I LOVE food
What drew you to the food industry?
The food industry is constantly moving, innovating and creating. It's a marvel to observe and I'm so honored to be in the midst of it.
What's the biggest challenge you've faced to date?
Scaling my business while working full-time has been my biggest challenge. It has been very hard balancing work priorities and business obligations. It takes so much discipline, time, planning and strategizing just to get through the week.
Has anything surprised you about starting your food business?
Although I knew full well in the beginning this wouldn't be easy, starting a food business can be really hard. From manufacturing to production, marketing and raising capital, there are so many intricate details a food business has to consider. I wouldn't have been able to do it without the help of Union Kitchen. They've simplified the process in such a way that it isn't completely overwhelming to start, grow and scale..
What's been the most exciting part of starting your food business?
The support from friends and family has been incredible. Their enthusiasm gives me so much strength which has sustained me during challenging times.