Case Study: Caribe Juice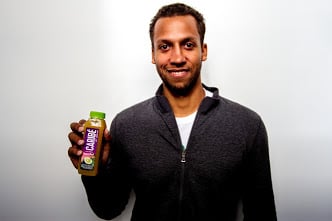 Launched in 2014, Caribe has grown from a one-man operation to a multi-million dollar business. Founder and CEO, Luis Solis, started Caribe Juice during his final year of business school at the University of Virginia. He missed the fresh juice he grew up with in the Dominican Republic and wanted to find a way to support local Dominican farmers.
Luis launched Caribe in the DC area and customers loved the exotic flavors and social mission. As Caribe gained more and more traction, Luis needed to increase his production capacity. He went on the hunt for a co-manufacturer but quickly found that this meant either sacrificing quality or having to increase the price point. Luis decided to open his own facility in the Dominican Republic instead. His factory now produces 250,000 12oz bottles of cold-pressed juice every month and sources almost entirely from local Dominican farmers.
By owning his own production, Luis has been able to produce a high-quality, affordable cold-pressed juice.