Food Safety Exploration with NFSA Egypt
Food safety is a linear, universal concept that is ever developing and expanding. Union Kitchen has been at the forefront of this mission, and had the pleasure of sharing our expertise with our friends from the National Food Safety Authority of Egypt.
Established in 2017, the mission of the NFSA Egypt is to protect consumer health, by ensuring that food products consumed, distributed, marketed or produced in Egypt meet the highest standards of food safety and hygiene. They are responsible for food safety regulations for all domestic production, any import and export through an inspection, as well as all food safety licensing and certification for Egypt. The organization has made great strides for Egypt's food safety practices, and has been taking note from other countries' established practices.
Union Kitchen had the pleasure of hosting 19 representatives from NFSA Egypt for a tour of our Ivy City facility. We toured the group around our facility, highlighting food safety procedures we execute on a consistent basis to uphold our standards. We spent ample time explaining how we prioritize our practices, from timing for inspections all the way to storage of kitchen items. We exchanged best practices for food safety, highlighting what is important across all kitchens. We were more than happy to share our expertise, as successful food safety is the core to any successful kitchen, and ours is no exception.
Later that week, we received the DC Department of Health's Director Award, Food Safety Merit Award of Excellence. We were honored for fulfilling all requirements expected of us from the Department of Health, Division of Food, and multiple other organizations. We are honored to have been recognized by the District of Columbia Department of Health, and will continue to execute the best food safety practices.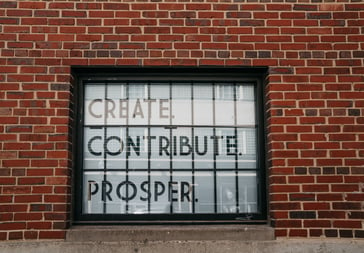 .