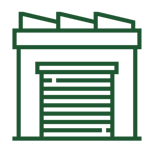 Kitchen
Make your product in a certified kitchen and become a manufacturing expert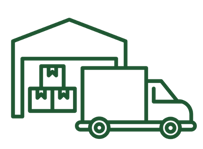 Distribution
Work with our distribution team to move your product to stores all over the region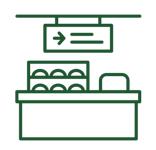 Stores
Sell your product in our stores and connect directly with customers to innovate smarter.
Our Kitchen
You have the passion. You have the recipe.
Become a manufacturing expert at our commercially licensed facility, alongside our community of food founders. Manufacturing food can be challenging. It's also what makes food companies great. In the words of Mark Cuban, "Sweat equity is the most valuable equity there is. Know your business and industry better than anyone else in the world. Love what you do or don't do it."
Our Distribution
You have the product. You're ready to move it.
Work with our distribution team to manage the logistics from Kitchen to shelves. We distribute over 1,000 Accelerator Member products manufactured locally and can't wait to distribute yours.
Our Stores
You have the supply chain. It's time to sell.
Enter Phase Two with your first six stores and get to know your consumers. Our Stores introduce new local products monthly to a hungry audience and help you learn exactly what people want.