Team Member Spotlight: Jonny Quan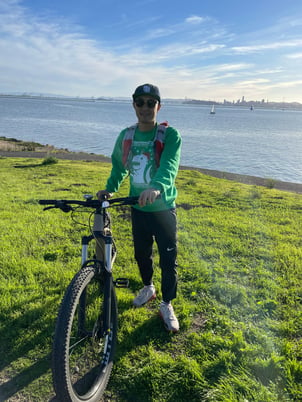 Meet Jonny Quan! Jonny works on our Accounting team (and previously worked on our Distribution team!) and has been with Union Kitchen for 4+ years.
Position: Accounting General Manager
What's your favorite thing about your job? I love hearing about the new products from each cohort, even though I don't get to try them anymore.
What is your favorite Union Kitchen product and why?
Unfortunately I haven't been able to try any new products in the past two years, but when I lived in DC my favorite member product was
Mas Panadas
with chimichurri and off our menu I liked to customize the chicken club with rosemary bread and
8 Myles
Pineapple Buffalo Sauce.
How do you like to spend your free time? Playing soccer, trail running, biking, and snowboarding.
What is one thing most people may not know about you? I worked in the apparel industry for 6 years and currently help some members with branding and packaging.
What was your first job?
Coaching soccer camps.